Revolutionary Brightosaur Car Seat Protector – Backseat Organizer with Tablet Holder 12″, 2 Pack!
Views:510 Author:Brightosaur Publish Time: 2018-12-08 Origin:Site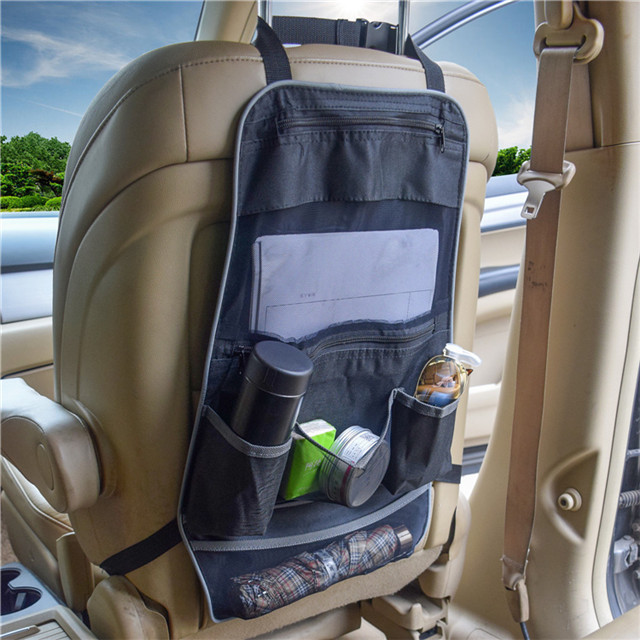 A newly established e-commerce company, has recently launched a new product on Amazon.com. The new Superior Car Seat Protector & Backseat Organizer with Tablet Holder 2 Pack is one of the products sold by the company that adheres to their commitment to focusing on innovative solutions to facilitate parents lives and providing inventive, ground-breaking toys and playthings that will bring out the genius and brilliance in every child.
The innovative & superior Car Seat Protector Kids Back Seat Car Organizer 2 Pack is designed to protect car seats and provide car owners with an advanced solution in keeping their cars organized. This product comes with a plush, double layered cover that offers extra protection for your back seat compared to other similar products in the market today. This backseat protector and organizer offers greater coverage and protection from scuff marks and dirt from shoes. And the good thing about this is that it can also be used in all types of cars from SUVs to minivans and family sedans.
The idea for this product is to provide car owners, particularly those with kids, an easy solution for organizing their things. This product is very durable, stylish and very easy to install and clean. The Superior Car Backseat Organizer 2 Pack is made from water-resistant materials. Its straps are double stitched making it sturdier and more durable and enabling it to carry heavier weights. Its storage space is conveniently designed to enable children to easily reach for their sippy cup, snacks, toys, and even colouring books.
The Back Seat Car Organizer 2 Pack is sold in twos per pack so you have a choice to either install one in your other car or put it all together in your family car to provide protection for both seats and surplus storage for all the things you bring into your car. With its unique design, you can either use it as a full-length backseat kick mat or turn it on its other side to utilize its deep storage organizers with a built-in car tissue holder and a car trash can to keep your car clean all throughout your travel.